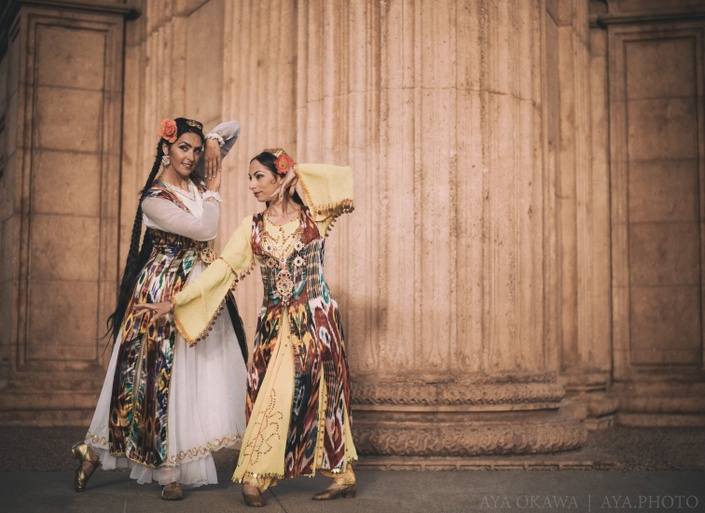 "Gulkhor"- Tajik (Kulobi) Choreography
Tajik Dance in the Kulobi style to the song "Gulkhor" by Shabnam Sourayo
Watch Promo
"Gul khor" - Flower Thorn

This course teaches a choreography in the Kulobi style of Tajik dance from the Khatlon region of Southern Tajikistan. The dance is traditional in movement quality however, the song is more in a "pop" style. "Gulkhor," the name of the dance is taken from the name of the song, sung by the Tajik pop star Shabnam Sourayo. I was fortunate to perform with her on two occasions, and she is an amazingly talented singer.

I studied this dance form during an artist residency with Padida Theater in Dushanbe, Tajikistan (2005,) and since then have continued to study with many others teachers. My first teachers of the Kulobi dance style were Sharofat Rashidova (director of Padida,) and Mariam Gaibova (principle dancer of Padida.)
I originally choreographed "Gulkhor" for an Afghan wedding, and was then performed on many other wedding occasions, as well as at the annual Festival of the Silk Road produced by Ballet Afsaneh (2011.) The styling of the dance, although Kulobi in root, also overlaps and intersects with Afghani dance movements. There is a lot of similarity in many of the movements, and both genres of music are often in the 7/8 rhythmic meter.
In the various sections of this course I breakdown the choreography section by section, and then incorporate music, and finally offer the full choreography from different angles. I have also included a special turning technique lesson.
The length of this course is three months. So from the time of purchase you have three months to learn and perfect the choreography! (If more time is needed, please reach out to Miriam.)
I kindly ask that if you plan to perform the choreography that you book a private skype session with me to make sure the details of the dance are perfected! I will also gladly share the music with you. Please email me to coordinate this session which will be offered at a discount of 25% to my online students. [email protected]
Lastly this is a small drop from an ocean of a beautiful and very old dance form. My hope is to inspire an interest and passion for dancers to learn more about Tajik (and Kulobi dance.) And for those able to travel to Tajikistan, this will be a great way to prepare and be more ready to jump onto the dance floor there!
Enjoy!!

Your Instructor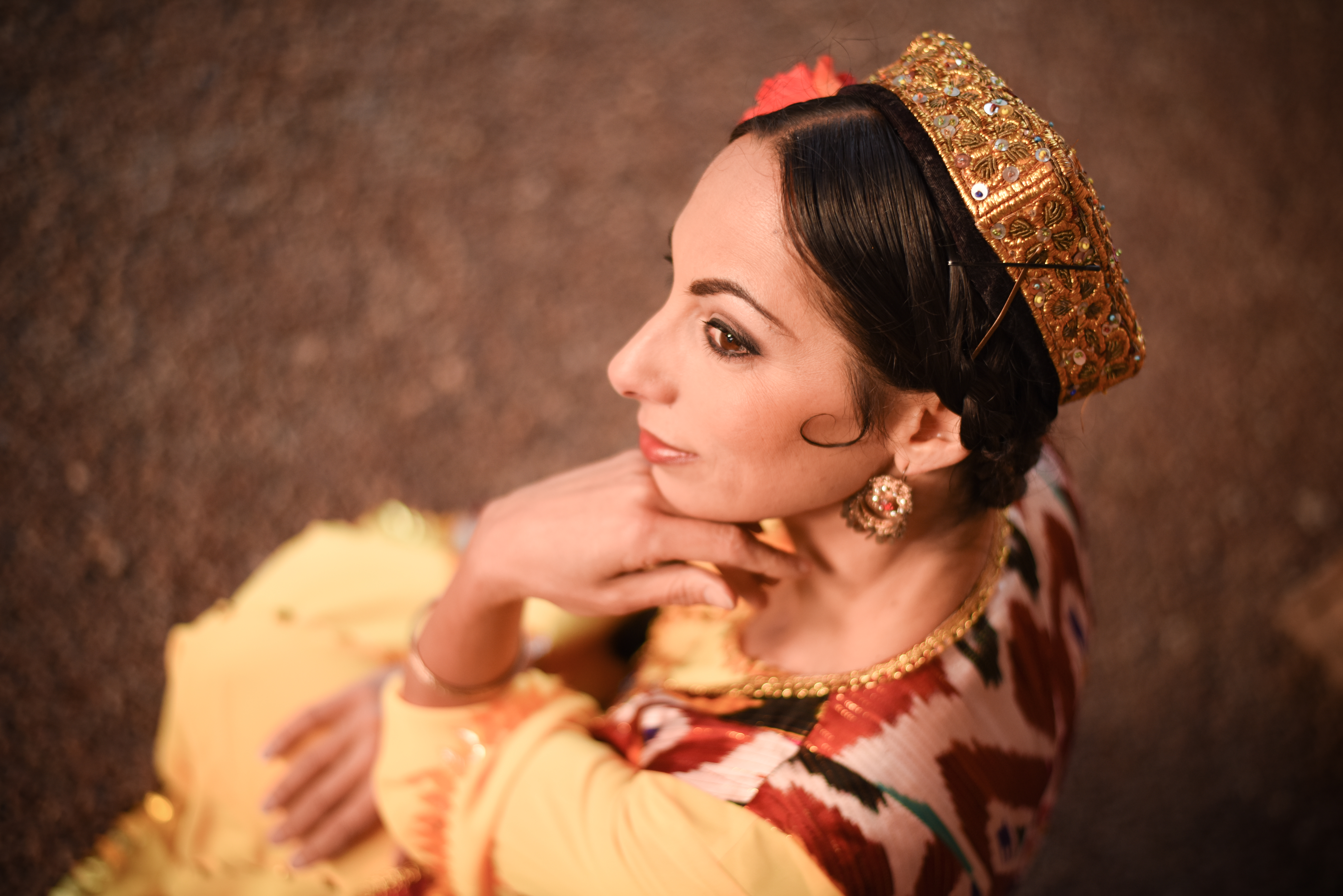 Miriam Peretz is an internationally celebrated dance instructor and performer. Over the past twenty years, her signature dance style has spread across continents through her international dance collective Nava, and through the intensive trainings she offers worldwide. Miriam's format draws heavily on sacred dance and ritual from around the world, Central Asian dance and devotional whirling practices. Her movement quality and aesthetics also incorporate her years of martial arts training, contemporary dance, Flamenco, and many other world dance forms. Miriam weaves spirituality and devotion into every dance session, drawing on her personal practice as a dervish and background as a child of mystics. Her classes are infused with group rituals that help students find the deeper meaning and significance of the movements and dances. The rituals also nurture a sense of inclusivity and community, often creating deep connections among dancers. Regarded as a weekly ritual by her students, Miriam's classes offer a fully integrated experience and healing journey through the terrain of the body, heart, mind and spirit.
For more about Miriam's work go to- www.miriamdance.com
Frequently Asked Questions
When does the course start and finish?
The course starts now and goes for three months.
What is the level of the course?
It can be appropriate for all levels, however, I would call it an intermediate level. Movements and sequences are broken down slowly first so it is beginner-friendly. An advanced dancer could also find a great challenge in trying a totally new style that is very different than past experience.
Thank you for joining me on this choreography journey! I have enjoyed dancing this piece over the years, and am excited to share it with other enthusiasts.